World Live Updates: Spain has recorded more than 700 deaths from coronavirus COVID-19 over the past 24 hours, surpassing China in the total death toll, making the country now second to only Italy.
Meanwhile, India's 1.3 billion people have joined the global lockdown triggered by the outbreak as the World Health Organization (WHO) expressed concern at the acceleration of the pandemic in the United States. On Wednesday, Russia also ordered non-essential workers to stay home next week.
The White House and Senate leaders of both parties have struck an agreement on a sweeping $2 trillion measure to aid workers, businesses and a healthcare system strained by the rapidly spreading coronavirus outbreak.
Over 111,000 of the 435,000 people diagnosed with the disease have recovered, according to data collected by Johns Hopkins University. More than 19,000 people worldwide have died from COVID-19.
Here are the latest updates:
Wednesday, March 25
15:30 GMT – Coronavirus death toll in Italy's Lombardy rises by about 296 in day
The death toll from an outbreak of coronavirus in the northern region of Lombardy, which has borne the brunt of Italy's contagion, has risen by about 296 in a day to some 4,474, a source familiar with the data told Reuters news agency.
The figure is down sharply compared to some 402 deaths on Tuesday. If confirmed, it will be the lowest daily death toll in Lombardy since March 19.
The number of cases in the region, which includes Italy's financial capital Milan, increased by some 1,643 to roughly 32,346, the source said.
A man wearing a protective mask, who was lying unconscious on the ground near a bus stop in Rome, is carried away by the medical personnel from an ambulance as the spread of the coronavirus persists [Marco Di Lauro/Getty]
15:25 GMT – London City Airport to close until end of April
London City Airport has said it will suspend all commercial and private flights from Wednesday evening until the end of April following Britain's order that people should stay at home and stop travelling.
"At this point in this fast-moving and unprecedented situation, we think this is the responsible thing to do for the safety and wellbeing of our staff, passengers and everyone associated with the airport," it said.
15:20 GMT – Sudan releases 4,217 prisoners
Sudan has released 4,217 prisoners as a precaution against the spread of coronavirus, state news agency SUNA said.
The country has reported three cases and one death.
15:15 GMT – Azerbaijan extends holidays until April 4
Azerbaijan has extended holidays related to its traditional Nowruz celebrations till April 4 from a previous end date of March 29 due to the coronavirus outbreak, the government said.
The ex-Soviet country, which began the Nowruz celebrations on March 20, reported its second death from coronavirus on Wednesday and registered 93 cases.
15:10 GMT – Egypt deep cleans pyramids site emptied of tourists
Egypt has started deep cleaning the area around the Giza pyramids as authorities work to disinfect tourist spots closed down by the coronavirus outbreak.
Workers wearing face masks and gloves swept and sprayed the walkways around the bases of the pyramids, as well as the ticket office and a visitor centre – though the giant stone structures were not themselves cleaned, Reuters news agency reported.
All of Egypt's famed archaeological sites and museums from the Egyptian museum in Cairo to the Valley of the Kings in Luxor have been shut since Monday as authorities try to prevent coronavirus from spreading.
Members of the medical team prepare to spray disinfectant as a precautionary move amid concerns over the coronavirus outbreak at the Great Pyramids, Giza, on the outskirts of Cairo [Amr Abdallah Dalsh/Reuters]
15:05 GMT – Germany's Merkel, China's Xi agree on close cooperation
German Chancellor Angela Merkel has discussed the coronavirus crisis in a phone call with Chinese President Xi Jinping and the two leaders have agreed to stay in close contact regarding the coronavirus pandemic, the German government said in a statement.
"They agreed that the current crisis can only be resolved through close international cooperation," the statement read.
15:00 GMT – World Bank, IMF urge debt relief for poorest countries
The World Bank and the International Monetary Fund (IMF) has urged official bilateral creditors to provide immediate debt relief to the poorest countries in the world that are facing severe consequences from the rapidly spreading coronavirus.
In a joint statement, the institutions called on official bilateral creditors to immediately suspend debt payments from International Development Association (IDA) countries, which are home to a quarter of the world's population and two-thirds of the world's population living in extreme poverty.
"This will help with IDA countries' immediate liquidity needs to tackle challenges posed by the coronavirus outbreak and allow time for an assessment of the crisis impact and financing needs for each country," the IMF and the World Bank said.
14:50 GMT – Guinea-Bissau confirms first two cases of coronavirus
Guinea-Bissau has registered its first two cases of coronavirus, Prime Minister Nuno Gomes Nabiam has said.
The patients are a Congolese UN employee and an Indian citizen, and both have been placed in quarantine, he said, adding that public transport would be suspended to limit the spread of the virus.
Nigeria imposes restrictions amid sharp increase in COVID-19 cases
14:40 GMT – UN urges prisoner releases to avoid virus contagion
Countries must protect people in detention from the COVID-19 pandemic by releasing vulnerable prisoners, the UN's rights chief has said.
"Covid-19 has begun to strike prisons, jails and immigration detention centres, as well as residential care homes and psychiatric hospitals, and risks rampaging through such institutions' extremely vulnerable populations," Michelle Bachelet said in a statement.
"Authorities should examine ways to release those particularly vulnerable to COVID-19, among them older detainees and those who are sick, as well as low-risk offenders."
14:35 GMT – Switzerland restricts exports of protective equipment
Switzerland has introduced temporary restrictions on the export of protective equipment to head off shortages among medical staff and others fighting the coronavirus outbreak.
Licenses will now be needed to export masks, gloves, goggles and swabs as of March 26, the government said on Wednesday. Exceptions to the licensing requirement will apply to the EU and the three other states in the European Free Trade Association as long as they treat Switzerland the same way, it added.
The government also announced a raft of measures to cut red tape related to recruitment and short-time working. The measures are designed to make it easier to recruit medical, pharmaceutical, agricultural or logistics workers, it said.
Election campaigning takes back seat to coronavirus | The Bottom Line
14:30 GMT – UN Guterres said 'this is a matter of basic human solidarity' in plea for aid
UN Secretary-General Antonio Guterres has called for an increase in international aid of $2bn to regions facing humanitarian crises, as countries across the world grapple with the coronavirus pandemic.
"The world is only as strong as our weakest health system," said Guterres.
WHO Director-General Tedros Adhanom Ghebreyesus added that "history will judge us on how we responded to the poorest countries in their darkest hours."
More:
14:20 GMT – UK Johnson wishes Prince Charles speedy coronavirus recovery
UK Prime Minister Boris Johnson has wished Prince Charles a speedy recovery following news that the 71-year-old heir to the British throne has contracted coronavirus, Johnson's official spokesman has said.
"The Prime Minister wishes the prince a speedy recovery," the spokesman told reporters at a briefing.
Charles's household said the prince was displaying "mild" symptoms of the disease.
Britain's Prime Minister Boris Johnson speaks during a news conference on the ongoing situation with the coronavirus disease (COVID-19) in London on March 22 [Ian Vogler/Reuters]
14:15 GMT – Dutch coronavirus cases rise by 852 to 6,412, indicating possibly slowing spread
The number of confirmed coronavirus cases in the Netherlands has risen by 852 to 6,412, health authorities said, adding that they see signs that the rate of increase of the virus's spread in the country is slowing.
Deaths rose by 80 to 356, the National Institute of Health (RIVM) said in its daily update on the outbreak.
"The number of new patients received at hospital had been on an upward curve recently," the RIVM said. "At this moment that seems to be leveling. That may point to a small reduction of the rate at which the virus is spreading."
14:10 GMT – Singapore reports 73 new coronavirus cases in biggest daily jump
Singapore has reported 73 new cases of coronavirus cases on Wednesday, the city-state's biggest daily jump, taking its tally to a total of 631 infections.
Two people have died from COVID-19 in the island nation, which has been hailed for its response.
How to overcome obstacles to widespread coronavirus testing?
14:05 GMT – Dubai directs private sector to implement remote work for 80 percent of staff
Dubai has directed private sector companies to implement remote working systems for 80 percent of staff from now until April 9, the authority regulating business in the emirate said on Twitter.
Pharmacies, grocery stores, supermarkets and cooperative societies were excluded from the order, Dubai Economy said. The measure was taken "to ensure public health and safety".
13:57 GMT – Wikileaks founder Julian Assange denied bail by London court
WikiLeaks founder Julian Assange, who is fighting extradition from the UK to the US, has been denied bail after his lawyers said he should be released from prison because of the coronavirus outbreak.
The 48-year-old is wanted by the US on 18 criminal counts of conspiring to hack government computers and violating an espionage law and says he could spend decades in prison if convicted.
Judge Vanessa Baraitser at Westminster Magistrates' Court ruled that he should remain in Belmarsh Prison in London.
13:55 GMT- Pakistan seeks $1.4 bn IMF loan to counter coronavirus
Pakistan is seeking another $1.4 bn loan from the International Monetary Fund (IMF) to help it deal with the economic slowdown from the coronavirus, government finance adviser Abdul Hafeez Shaikh has said.
Pakistan will also be seeking more support from World Bank and Asian Development Bank, Sheikh added.
"This 1.4 billion we are asking will be a low cost fast disbursing loan," he told a news conference in Islamabad.The IMF agreed to a $6 billion financial aid programme for Pakistan last year.
A health worker takes the temperature of a man who returned from Iran and is under medical observation in Taftan, Pakistan [Naseer Ahmed/Reuters]
13:50 GMT – UK to detail aid for self-employed on Thursday: Report
UK finance minister Rishi Sunak will give details on Thursday of promised assistance for self-employed workers who lose income as a result of the coronavirus, broadcaster Sky News reported on Wednesday.
Prime Minister Boris Johnson has told parliament that more news on assistance would come in the next couple of days. Sky News's political editor said Sunak would make the announcement at the government's daily late-afternoon news conference on the coronavirus.
13:40 GMT – Switzerland extends border controls to all Schengen countries
The Swiss government has said it was expanding its border controls to include all countries in the Schengen open border zone to help protect people from coronavirus.
The move comes after Switzerland last week introduced controls at its borders with Italy, France, Germany, Austria and Spain and all countries not in the Schengen zone.
"Since midnight, the tightened entry requirements have also been applied to flights from all remaining Schengen states with the exception of the Principality of Liechtenstein," the government said in a statement.
13:30 GMT – Putin calls on Russians to stay home, postpones constitutional reforms vote
Russian President Vladimir Putin has called on all residents to stay home next week, while announcing that vote on constitutional reforms set to take place on April 22 would be postponed.
Putin said that the government does not want Russians, except those in essential sectors, to come to work next week. He said that stores, pharmacies and banks will stay open.
"Health, life and safety of the people is an absolute priority for us," Putin said.
Russian authorities reported 658 cases of the virus on Wednesday, with 163 new cases registered since the day before. That marked a significantly bigger daily increase from previous days, when the number of new infections grew only by several dozens.
The postpone constitutional reforms vote include a revision that would allow Putin to serve another term as president beyond 2024.
Medical staff check passengers as a preventive measure against the coronavirus at Sheremetyevo International Airport outside Moscow on March 17 [Sergey Pivovarov/Reuters]
13:25 GMT – Spain buys $467 millionin medical equipment from China
Spain has signed a multi-million dollar contract with China to acquire medical supplies to fight the coronavirus epidemic, Health Minister Salvador Illa has said.
Worth some $467 million, the deal will cover 550 million masks, 5.5 million rapid test kits, 950 respirators and 11 million pairs of gloves to address shortages in Spain, where the number of deaths reached 3,434 on Wednesday, overtaking the figure in China where the virus originated late last year.
More:
13:20 GMT – UK PM Johnson says getting more trains on London Underground possible
British Prime Minister Boris Johnson has said it should be possible to get more trains on the London Underground to tackle overcrowding happening because of a reduced service during the coronavirus outbreak.
The government and London's mayor have been at odds over whether the city's transport system could run more services as commuters travelled on packed tube carriages despite warnings to keep apart to control the spread of coronavirus.
"We should be able to run a better tube system at the moment, we should be able to get more tubes on the line," Johnson said in parliament, adding that the government would give London's mayor "every support and help that we can".
Coronavirus in US: Concern for homeless vulnerable to virus
13:10 GMT – IMF says growth in sub-Saharan Africa to be hit hard
The spread of the coronavirus into sub-Saharan Africa will hit the region's growth hard, with direct disruptions to people's livelihoods, tighter financial conditions, reduced trade and investment and a steep drop in commodity prices, the International Monetary Fund (IMF) has said.
In a blog posting on the IMF's website, top officials in the Fund's Africa Department said they have received requests for emergency financing from over 20 nations in the region and expect at least 10 more soon.
"Across the region, growth will be hit hard. Precisely how hard is still difficult to say. But it is clear that our growth forecast in April's regional outlook will be significantly lower," wrote Abebe Aemro Selassie, director of the IMF Africa Department and Karen Ongley, mission chief for Sierra Leone.
______________________________________________________________________
This is Joseph Stepansky in Doha, taking over the live updates from my colleague Mersiha Gadzo.
____________________________________________________________
12:45 GMT – Iran warns of second wave of coronavirus
Iran might face a second wave of the outbreak, government spokesman Ali Rabiei said, as some Iranians ignored guidance issued by health officials to contain the spread of the disease.
"Unfortunately some Iranians ignored advice from health ministry officials and travelled during the (Iranian) New Year holidays … This could cause a second wave of the coronavirus," Rabiei said, according to state TV.
"All the new trips between cities are banned and violators will be confronted legally."
2,077 people had died in Iran, with 143 deaths recorded in the past day, according to an Iranian health ministry official.
The total number of people infected has reached 27,017, Alireza Vahabzadeh tweeted.
A relative in Tehran reacts before the burial of the journalist Abdollah Zavieh, who passed away due to COVID-19 [Ali Khara/WANA via Reuters]
12:15 GMT – EU leaders call for joint debt issuance
Leaders of nine EU countries including France, Italy and Spain called on the bloc to agree on a "common debt instrument" to raise funds to support the health industry along with the broader economies, according to a letter seen by Reuters.
EU leaders will hold a third video conference on coronavirus on Thursday. The letter, dated March 25, comes after euro zone ministers did not agree on eurobond joint debt issuance on Tuesday but said the euro zone's ESM bailout fund would extend precautionary credit lines as a safety cushion.
11:55 GMT – Tokyo marks largest daily increase in infections
More than 40 cases of coronavirus infections were reported in Tokyo, Japanese media reported, the biggest single-day increase in Japan's capital which has overtaken smaller cities to become the country's epicentre of the virus.
Tokyo now has around 200 cases of coronavirus, surpassing the northern island of Hokkaido, which has around 163 cases, according to national broadcaster NHK.
Tokyo Governor Yuriko Koike will ask residents on Wednesday to refrain from going outside for non-essential business at the weekend, public broadcaster NHK said.
11:42 GMT – Mali confirms first two cases
Mali confirmed its first two cases of coronavirus, the government said in a statement.
The two patients are Malian nationals, a 49 year-old woman from Bamako and a 62 year-old man living in Kayes. They arrived in the country from France on March 12 and 16, respectively.
The government said the two patients were being taken care of by the country's health authorities.
11:40 GMT – Saudi Arabia tightens imposed curfew
Saudi Arabia is tightening a partial nationwide curfew to contain the spread of the coronavirus, barring entry or exit from Riyadh, Mecca and Medina.
The orders, approved by King Salman will also ban movement between all provinces starting on Wednesday, state news agency SPA reported.
Four hours were added in the three cities to the 21-day curfew that began on Monday. The curfew will now start at 3pm instead of 7pm as of Thursday, SPA said.
11:30 GMT – Brazil's Bolsonaro wants commerce re-opened
Brazil President Jair Bolsonaro said that state-level shutdowns in Brazil were likely to cripple the economy and raise unemployment, urging on Twitter that they be reversed.
The president was criticised for making that argument in a televised address to the nation on Tuesday night in which he minimised the likely impact of the "little flu" in Brazil.
Brazil's President Jair Bolsonaro is pictured at a press conference in Brasilia, Brazil [Ueslei Marcelino/Reuters]
11:00 GMT – Spain surpasses China in deaths, now second to only Italy
Spain surpassed China in the number of coronavirus deaths, now second to only Italy.
Spain recorded 738 more deaths over the past 24 hours, the largest death toll increase since the outbreak hit the country, the health ministry reported.
The number of deaths from the virus rose to 3,434 from 2,696 on Tuesday, the ministry said. The number of cases rose to 47,610 from 39,673 on Tuesday.
In China, 81,661 people have been infected, while 3,285 people have died from the COVID-19 disease.
A patient is transferred to a medicalised hotel in Madrid, Spain [Bernat Armangue/AP]
10:43 GMT – UK's Prince Charles tests positive for coronavirus
The UK palace said heir to the throne Prince Charles tested positive for coronavirus and has mild symptoms.
Read more about it here.
Britain's Prince Charles has mild symptoms of the coronavirus, the UK palace said [Kirsty Wigglesworth/AP]
10:40 GMT – Ethiopia to release over 4,000 inmates
Ethiopia's Federal Attorney General announced the release of 4,010 prisoners in an effort to combat the spread of coronavirus in crowded jails, state-affiliated media reported.
Pardoned foreign nationals will be sent to their respective countries, Attorney General Adanech Abiebie said.
10:30 GMT – In pictures: Railways, India's lifeline, come to a halt
India's colossal passenger railway system has come to a halt as officials take emergency measures to keep the coronavirus pandemic from spreading in the country of 1.3 billion.
The railway system is often described as India's lifeline, transporting 23 million people across the vast subcontinent each day, some 8.4 billion passengers each year.
View the photo gallery here.
A passenger walks past railway tracks at the deserted New Delhi Railway station during the lockdown imposed amid concerns over the spread of the new coronavirus [Manish Swarup/AP Photo]
10:25 GMT – Indians scramble for supplies as lockdown imposed
Indians crowded grocery stores and pharmacies in a struggle for essential items after Prime Minister Narendra Modi ordered a total lockdown for three weeks to fight the coronavirus pandemic, one of the toughest such measures worldwide.
Read about it here.
09:30 GMT – 'Sanitiser? I clean up human waste with my hands'
Sanitary workers around the world carry out life-threatening tasks, majority without access to the most basic hygiene at a time when health agencies are urging extra steps to ensure cleanliness and basic hygiene amid the coronavirus pandemic.
Read about it here.
Because these workers are informal and undocumented, there are no available statistics on how many die on the job [WaterAid]
08:50 GMT – More than 158,000 volunteer to help UK tackle coronavirus
More than 158,000 people have volunteered to help Britain's National Health Service fight the coronavirus outbreak just hours after a request for a quarter of a million volunteers, ITV said.
The death toll from coronavirus in the UK jumped on Tuesday by 87 to a total of 422 – the biggest daily increase since the crisis began.
Ambulances are seen outside an NHS centre in London. The NHS is expecting a peak in Coronavirus cases soon, so much so that they will soon be faced with whose life to save. [Andy Rain/EPA-EFE]
08:45 GMT – French death tally much higher than official data: hospitals chief
The number of people in France who have died from coronavirus is much higher than the official daily government tally, which only accounts for those dying in hospitals and does not include those dying at home or in retirement homes, the head of the hospitals federation said.
"We only know the data provided by hospitals… The increase in the official data is already major, but the absolute numbers would no doubt be effectively much higher if we aggregated what is happening in retirement homes as well as the people who die at home," Frederic Valletoux, president of the French hospitals federation, said on France Info radio.
A medical employee walks by the civil hospital in Mulhouse, eastern France. The Grand Est region is now the epicenter of the outbreak in France, which has buried the third most virus victims in Europe, after Italy and Spain [Jean-Francois Badias/AP]
08:37 GMT – Australia welfare agency stretched to the limit
Australia's federal government says as many as one million Australians could find themselves out of work in coming days due to shutdown.
Read more here.
08:30 GMT – Vietnam to halt new rice export contracts until March 28
Vietnam will temporarily suspend signing new rice export contracts until at least March 28, the government said.
Prime Minister Nguyen Xuan Phuc told the ministries of trade and agriculture to submit a report on domestic rice supplies and exports, according to a copy of the statement seen by Reuters.
A farmer harvests rice by a paddy field outside Hanoi, Vietnam [File: Kham/Reuters]
08:05 GMT – Thai lockdown sparks exodus of 60,000 migrant workers
About 60,000 migrant workers living in Thailand have left the country since authorities shut malls and many businesses on the weekend, a Thai interior ministry official said.
The official told Reuters 60,000 migrant workers from Laos, Cambodia and Myanmar had returned home as of Tuesday.
The country has closed its land borders, told people to stay at home, and closed most businesses in an attempt to curb the virus.
India declares 21-day 'total lockdown'
08:00 GMT – Mexico suspends refugee requests
Mexico temporarily halted the processing of asylum requests from Tuesday, its refugee agency said.
Migration authorities will resume processing applications on April 20, Mexico's refugee agency COMAR said, in line with a government order for various public offices to halt certain functions.
The foreign ministry will put the issuance of passports on hold from March 27 to April 19, it said.
07:50 GMT – India bans export of malaria drug
India's government said that it is banning the export of hydroxychloroquine and formulations made from the medication, as experts test its efficacy in helping treat patients.
There are currently no approved treatments, or vaccines for COVID-19, the highly contagious respiratory illness. Researchers are studying existing treatments and working on experimental ones, but most patients receive only breathing assistance.
Hydroxychloroquine, a malaria drug, is among the medications that are being tested, as a potential treatment. Earlier this week, the American Society of Health-System Pharmacists (ASHP), which maintains a list of drug shortages, said there is a shortage of hydroxychloroquine.
"Chloroquine has demonstrated toxicity in certain patients," Dinesh Dua, chairman of the Pharmaceuticals Export Promotion Council of India, told Reuters. "You have to tread with caution because there is no comprehensive data to prove it works."
People gather at a pharmacy in Mumbai to buy supplies following Indian Prime Minister's announcement of a government-imposed nationwide lockdown [Indranil Mukherjee/AFP]
07:35 GMT – Singapore not ruling out holding elections
Singapore's government said it was not ruling out holding a general election, saying strong leadership was needed in a crisis.
Singapore, which must hold a ballot by early 2021, revised its electoral boundaries this month, in a move typically seen as a precursor to calling a vote. Some opposition parties have urged against an election over health risks.
In parliament, senior minister Teo Chee Hean said "the present situation is not ideal" but said that because the outbreak could continue for some time, Singapore could go for early elections.
07:20 GMT – Germany reports 4,191 new cases
Confirmed cases of the coronavirus in Germany have risen to 31,554 while 149 people have died of the COVID-19 disease, according to statistics from the RKI health institute.
Cases rose by 4,191 while the death toll increased by 36, the tally showed.
07:05 GMT – Cases in South Africa rise to 709: health minister
Coronavirus cases in South Africa has risen to 709, from 554 on Tuesday, health minister Zweli Mkhize said, speaking on the local news channel SABC.
A store assistant gives people hand sanitiser as shoppers stock up on groceries at a Makro Store in Durban, South Africa [Rogan Ward/Reuters]
06:30 GMT -Taiwan confirms 19 more cases, total now at 235
Taiwan confirmed 19 new coronavirus cases, all imported, bringing the total number of infected people to 235.
______________________________________________________________________
This is Mersiha Gadzo in Doha taking over the live updates from my colleague Kate Mayberry in Kuala Lumpur.
____________________________________________________________

05:40 GMT – Federal officials reach deal on $2 trillion stimulus package
The White House and Senate leaders from both parties have struck an agreement on a sweeping $2 trillion measure to aid workers, businesses and a healthcare system strained by the rapidly spreading coronavirus outbreak.
The agreement came after days of often intense haggling and mounting pressure; it still needs to be finalized in detailed legislative language.
The unprecedented economic rescue package would give most Americans direct payments, expand unemployment benefits and provide a $367bn programme for small businesses to keep making payroll while workers are forced to stay home.
One of the last issues to close concerned $500bn for guaranteed, subsidised loans to larger industries, including a fight over how generous to be with the airlines. Hospitals would get significant help as well.
Read more here.
05:15 GMT – Malaysia extends lockdown until April 14
Malaysian Prime Minister Muhyiddin Yassin says a two-week lockdown that began on March 18 will be extended until April 14.
In a televised speech to the country, Muhyiddin said 172 more cases were confirmed on Wednesday, bringing the total across the country to 1,796.
He assured people there were plenty of supplies and that the government would be ramping up testing, especially in virus "hotspots".
A soldier and a police officer show a placard to a motorcyclist at a roadblock set up to enforce movement control order in Kuala Lumpur, Malaysia [Lim Huey Teng/Reuters]
04:55 GMT – South Korea offers spare medical equipment to US
South Korea says it will send medical equipment to the US if it can spare any, after an urgent request from US President Donald Trump.
In a 23-minute phone call, Trump told President Moon Jae-in he would help Korean producers obtain approval from the US Food and Drug Administration (FDA) for their equipment, South Korea's Blue House said in a statement late on Tuesday.
Moon told Trump that South Korea "will provide as much support as possible, if there is spare medical equipment in Korea".
People walk through an alleyway in Seoul, South Korea [Ed Jones/AFP]
04:35 GMT – Cruise ship passengers to be quarantined on Australian island
Some 800 Australian passengers on board the Vasco de Gama cruise ship, which is due to dock in the western Australian port of Fremantle on Friday, will be taken to Rottnest Island for quarantine, according to the ABC.
Rottnest is a popular holiday island renowned for its wildlife. It lies about 24 kilometres (15 miles) west of Fremantle.
04:30 GMT – Hefty fines for NSW residents who breach self-isolation
Police in New South Wales are detailing the powers they will be given to enforce the increasing restrictions on daily life in Australia's most populous state, including fines of 1,000 Australian dollars ($604) for those who breach self-isolation rules.
The state earlier announced 211 new confirmed cases of coronavirus, bringing the total to 1,029.
04:20 GMT – Malaysia records 17th death
Malaysia has reported its 17th death from coronavirus.
The health ministry says the latest death was a 66-year-old man with a history of chronic illness who died in the southern state of Johor.
04:15 GMT – Thailand cases rise as government prepares to invoke emergency
Confirmed cases of coronavirus in Thailand rose to 934 on Wednesday, a day before a state of emergency is due to come into force, giving the government sweeping powers.
A health official said a further 107 people had been diagnosed with the infection.
Prime Minister Prayuth Chan-ocha, who first took power in a coup in 2014, said emergency rule would begin on Thursday. The decree allows the government to "censor or shut down the media if deemed necessary", among other measures.
Migrant workers from Myanmar pass through border gate at Myawaddy, Myanmar, after leaving Thailand due to the coronavirus outbreak [Thant Zin Aung/Reuters]
The US has lifted a ban on a Malaysian medical glove maker it previously accused of using forced labour.
Customs and Border Protection (CBP) on Tuesday said disposable rubber gloves made by WRP Asia Pacific after March 16 would be allowed into the country.
Malaysia is the world's biggest manufacturer of medical gloves and WRP has the capacity to produce more than 11 billion gloves a year.
03:45 GMT – Malaysia PM to make special address to nation; more financial support offered
Malaysian Prime Minister Muhyiddin Yassin will make a special televised address at 1pm (05:00 GMT), with the country halfway through a two-week lockdown.
The government earlier announced a series of measures to ease financial stress, including a moratorium on loan repayments.
03:15 GMT – South Korea reports 100 more coronavirus cases
South Korea has reported 100 more cases of the new coronavirus over the past 24 hours, raising the country's total to 9,137.
The Korea Centers for Disease Control and Prevention said in a statement that 34 of the 100 cases were reported in the Seoul metropolitan area.
The KCDC also said nationwide fatalities from the virus increased by six to 126.
03:15 GMT – Philippines Communist rebels to observe ceasefire after UN call
Communist rebels in the Philippines say they will observe a ceasefire after UN chief Antonio Guterres called for an end to all armed conflicts because of the coronavirus.
The Communist Party of the Philippines says its New People's Army has been ordered to stop all offensives from Thursday until April 15. The conflict has been going on for more than 50 years.
03:00 GMT – Bolsonaro accuses Brazil media of fuelling hysteria
Brazil's right-wing President Jair Bolsonaro is accusing the media of stoking hysteria over the coronavirus, repeating his view that concerns about the virus are overblown.
"The virus arrived, we are confronting it, and it will pass shortly," he said in a televised address. "Our lives have to continue. Jobs should be maintained."
About 2,200 people in Brazil have been confirmed to have the virus, with 46 deaths reported.
Brazilians banged pots and pans at their windows to show their disgust at Bolsonaro's handling of coronavirus [Pilar Olivares/Reuters]
02:15 GMT – 'Bunker down': New Zealand declares state of emergency
New Zealand Prime Minister Jacinda Ardern has declared a state of national emergency as the country prepared to go into a month-long lockdown at midnight (11:00 GMT).
The country has 205 cases, but Ardern says modelling suggests there could actually be thousands.
All non-essential services, schools and offices will be shut and people told to stay at home.
"Make no mistake this will get worse before it gets better," Ardern told Parliament. "We will have a lag and cases will increase for the next week or so. Then we'll begin to know how successful we have been."
01:55 GMT – Australia tightens restrictions, worries about intensive care needs
Australia has further tightened restrictions on movement, including limiting the number of people allowed at a wedding to five and those attending a funeral to 10.
Officials are concerned that if the number of cases continues to rise (there are now more than 2,250 confirmed cases) intensive care will be overwhelmed.
01:30 GMT – Xi Jinping to attend G20 video summit
Chinese President Xi Jinping will take part in the virtual G20 summit on the coronavirus that is due to take place on Thursday.
People's Daily, China✔@PDChina
President Xi Jinping will attend a special G20 leaders' summit on responding to the #COVID19 pandemic Thursday in Beijing, a Foreign Ministry spokesperson announced Wednesday. The video summit will be hosted by Saudi Arabia, the G20 Presidency in 2020.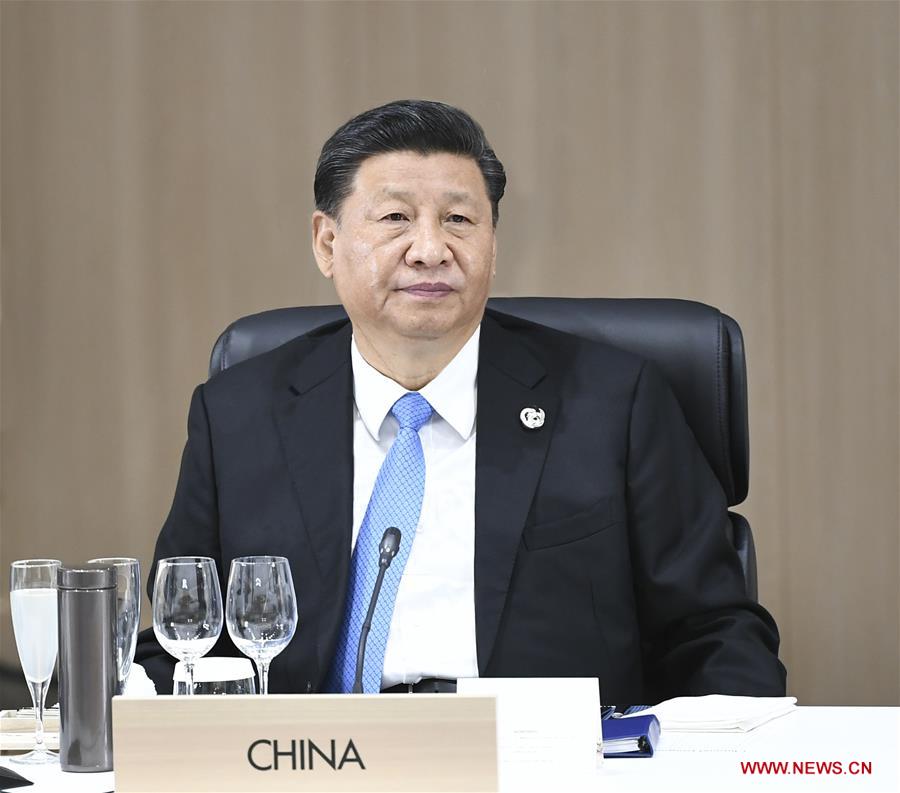 1909:17 PM – Mar 24, 2020Twitter Ads info and privacy105 people are talking about this
00:40 GMT – South Korea to step up screening of arrivals from US
South Korea plans to step up screening procedures for people arriving in the country from the US, Yonhap news agency reported on Wednesday.
The new measures will come into effect no later than midnight on Friday (15:00 GMT).
People arriving from Europe are already required to be tested and complete two weeks of self-isolation.
00:30 GMT – China reports 47 more cases in people coming from overseas
China continues to report more cases in people returning to the country from overseas.
It now has a total of 474 such cases, with an increase of 47 at the end of Tuesday.
The Foreign Ministry says most of the cases involve foreign nationals, but anyone arriving from overseas is required to go into centralised quarantine for 14 days.
I'm Kate Mayberry with Al Jazeera's continuing coverage of the coronavirus pandemic.
SOURCE: AL JAZEERA AND NEWS AGENCIES
© 2020, Our9Ja Trending News. All rights reserved. On republishing this post you must provide link to original post
Subscribe To Our WhatsApp Group For Latest News Directly To Your Mobile