Coronavirus quarantine hotel collapses in China: Search and rescue efforts are underway after about 70 people were trapped in a hotel collapse Saturday night in southeastern China, officials in the city of Quanzhou said.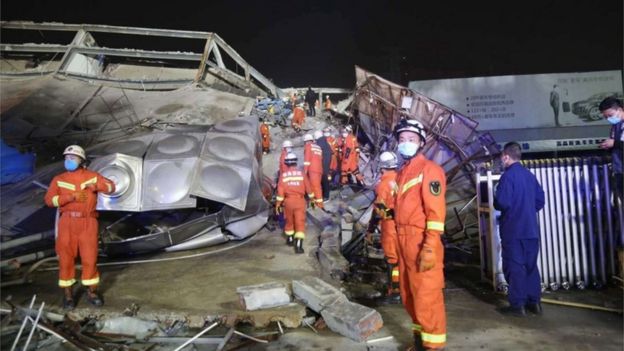 The hotel was used as a coronavirus quarantine center, People's Daily and other state media outlets confirmed.Forty-three people have been rescued from the rubble, according to the Ministry of Emergency Management. Search efforts were ongoing.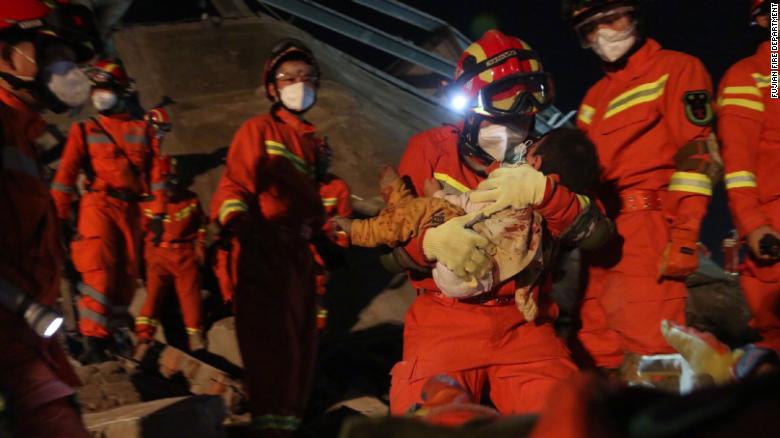 Rescuers carried a young boy from the rubble.Among those rescued was a young boy, his father and mother. The family was taken to a hospital.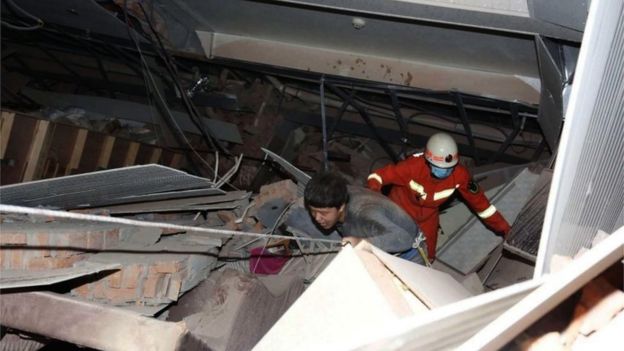 Quanzhou is about 600 miles from Wuhan, the epicenter of the coronavirus outbreak in China, where more than 3,000 people have died from the virus.No fatalities have been reported in the building collapse.It wasn't immediately clear why the building collapsed.
One woman told the Beijing News website that relatives including her sister had been under quarantine there.
"I can't contact them, they're not answering their phones," she said.
"I'm under quarantine too [at another hotel] and I'm very worried, I don't know what to do. They were healthy, they took their temperatures every day, and the tests showed that everything was normal."
As of Friday, Fujian province had 296 cases of coronavirus. Meanwhile 10,819 people have been placed under observation because they have been in close contact with someone infected.
The World Health Organization says more than 101,000 people worldwide have now contracted the virus.
More than 3,000 people have died – the majority in the Chinese province of Hubei where the outbreak originated.
© 2020, Our9Ja Trending News. All rights reserved. On republishing this post you must provide link to original post
Subscribe To Our WhatsApp Group For Latest News Directly To Your Mobile